In order to improve our oral english, we specially invited our Russian sales Nadia who can speak four country languages to teach us how to speak english more fluently.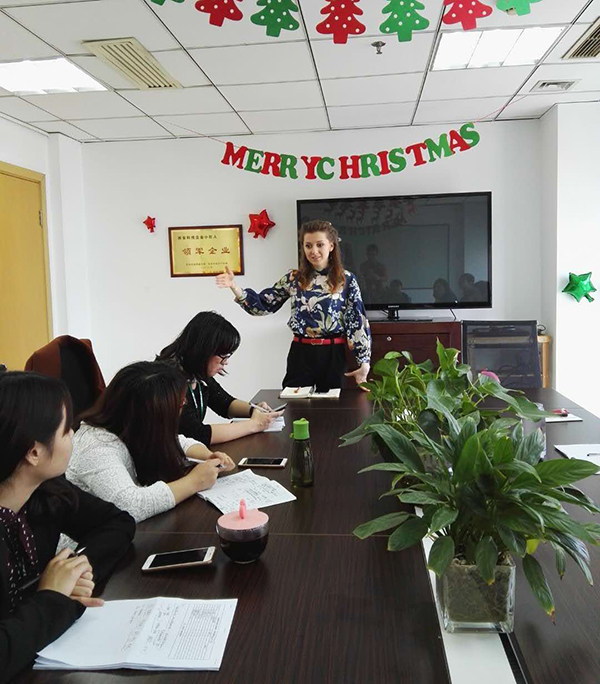 First part, She Shared her own language learning experience and she told us that the most useful way to improve our oral english was to find someone who speak english with you frequently.

Second part, she talked with us about our foreign experiences and feelings one by one. This helped us learn more about different country culture. This Oral English Training Course not only made us Learn the ways to improve Oral English, but also understood the cultural customs of some countries.