As the third largest reservoir in Chongqing and the first large reservoir in the main urban area Chongqing Viewpoint Reservoir will provide strong support for the urban economic construction and development. At the construction site, KOSUN slurry separation system is equipped with Herrenknecht Avn2000 slurry balance shield machine. The model is the most advanced in the world for this specification currently.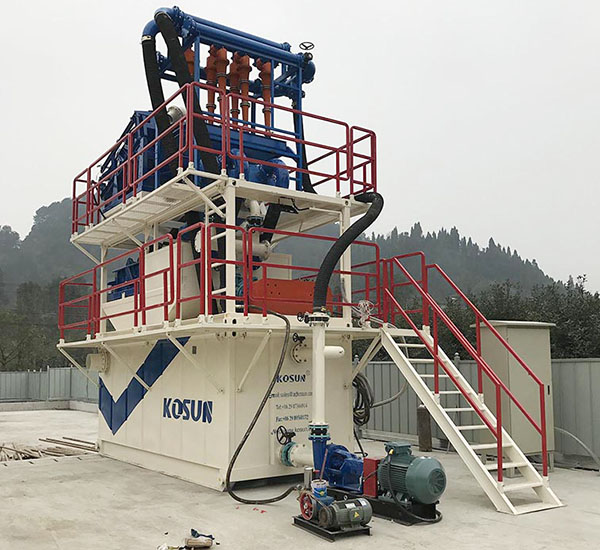 KOSUN TBM green slurry separation system is the latest generation of international technology products, it can be widely used in rail transit engineering, water conservancy and hydropower engineering and municipal engineering. In the next 20 years, domestic infrastructure construction will be a key area for national investment. The market demand for green slurry separation system will also be greater and greater.
Function of KOSUN Slurry Separation System:
(1) Separation and treatment the soil sand and mud mixture cutting by excavation equipment such as shield machine or pipe jacking machine;
(2) Product and prepare fresh slurry;
(3) to provide the required construction mud;
(4) Dispensing the slurry separated by slurry separation equipment, adjusting the recyclable mud;
(5) Treated the remaining non-reusable mud environmentally, after solid-liquid separation, the solid waste is dewatered and delivered to the solid waste disposal site for final disposal or resource utilization. The water in the filtrate is recycled.
The Slurry Shield System consists of four major components: (1) Slurrying System (2) Slurry Transfer System (3) Slurry Separation System (4) The Slurry Monitoring System.