In recent years, due to the random discharge of construction mud, sewage pipes are severely blocked. Recently, the Municipal Sewage Management Station has repeatedly been reported by the public that sewage pipes are blocked serious.

In Houlin Village, Several buildings are piling construction. Site investigation found that these building piling mud water almost all discharged into the sewage pipe. Municipal Sewage Management Station staff introduced that mud water seriously blocked the Sewage Pipes. Judging from the extent of clogged pipelines, they speculated that it was not a recent occurrence that building mud was drained into sewers.

Why should the mud water drained into the sewage pipe? A villager who is building house at home said that in the past, many villagers built a house to do like this. Some villagers said if not draine into the sewage pipe, they have no methods to deal with the Construction Mud.

At present, the staff of the relevant departments have stopped villagers from messing with the construction mud and completed the work of unblocked pipes. In the meantime, staff members criticized and educated villagers about drainage muddy water and warned each of them to take responsibility for protecting the environment of their hometown. They required them to properly treatment construction mud.At the same time, the staff said they will continue to step up inspections and mobilize the social forces to supervise together to prevent construction mud from entering the sewers.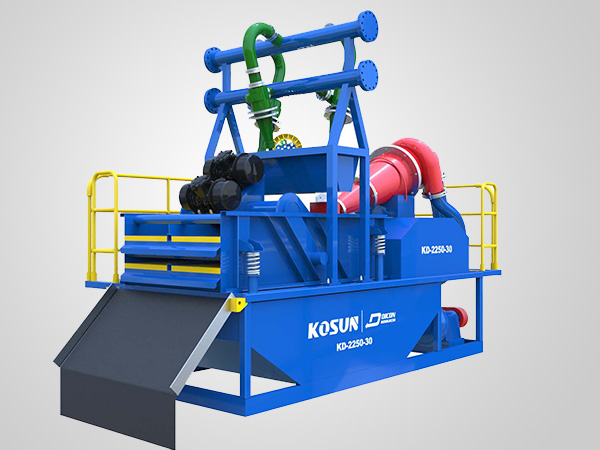 To the construction mud treatment,there are two methods, one is traditional sedimentation tanks, the other is construction mud treatment equipment. The investment of Sedimentation tank is large. If use construction mud treatment equipment, it need to invest a certain amount of funds to purchase equipment, common mud treatment equipment, including shale shaker, desander, centrifuge, but the treatment effect is very efficient. KOSUN can provide KD SERIES construction mud treatment equipment to solve the construction mud treatment problems.(Editor:Kosun Lily.Wang)