KOSUN offers Drilling Mud solids control equipment(Mud Solid Control, Solid Control for Mud Drilling) for over 22 years.
Mud Solid Control, Solid Control for Mud Drilling includes Decanter Centrifuge, desilters,Vertical Cutting Dryer, Screw Conveyor , Centrifugal Pump and so on.
- Decanter Centrifuge: Kosun's centrifuge also named "Decanter centrifuge", is used in separating suspension of solids phase with particle ≥2μm in diameter, and can be used at Environmental Protection Industry, Chemical Industry, Food Industry, Pharmaceutical Industry,and many other related industries, and can the replacement of GEA westfalia centrifuges or Alfa Laval centrifuge.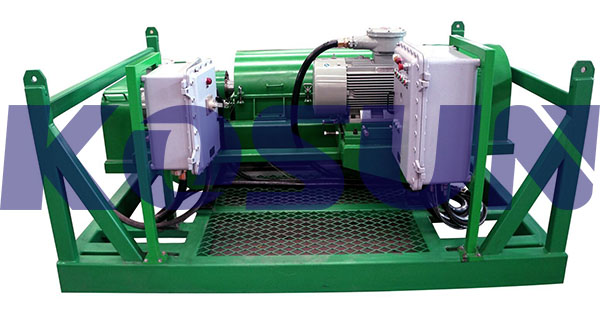 - Desilters: In the 3rd stage of solids control for drilling mud, the Desilter by Kosun makes separations between 15 and 45 μm.
- Vertical Cutting Dryer:Kosun machinery (KOSUN) waste drilling fluid production of cuttings dryer for oil-based mud, by centrifugal separation principle, can effectively recover the cuttings in liquid phase composition, the solid phase becomes very dry, the drilling mud in the recovery, reduce the cost of drilling operation, but also reduces the the pollution of the environment, in accordance with international emission standards and environmental protection requirements. It can be used for drilling cuttings in land and ocean drilling.With the continuous improvement of environmental protection requirements, the major oil fields are faced with the problem of drilling waste disposal.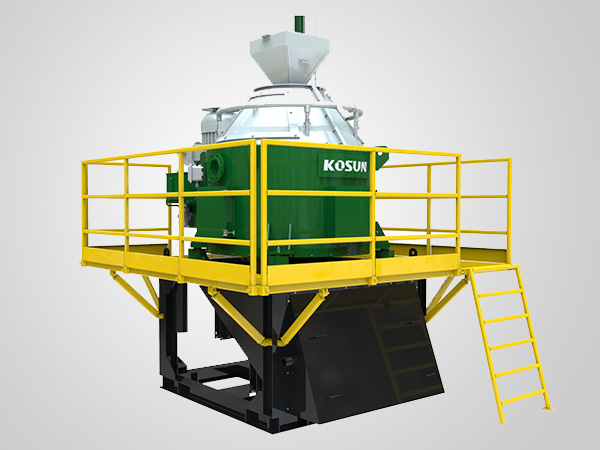 - Screw Conveyor: KOSUN screw conveyor (Auger)can be used in drilling waste management projects, providing an effective and low-cost drilling cuttings transport system for offshore and onshore drilling rigs. Adopting a multi-sectional composite structure with each section of 12 feet (3.66m), the screw conveyor can be flexibly assembled on different drilling sites, with characteristics of simple operation, stable structure, strong adaptability and high safety, significantly improving the operating efficiency of equipment and reducing the cost and resources. The flights of screw conveyer adopt wear-resistant material to ensure its service life.
The screw conveyor is designed based on strict safety standards. The U-shaped trough is equipped with grid shield to prevent foreign matters from entering and guarantee the safety of operators. The frame at the bottom can protect and support the screw conveyor, ensuring its structural stability.
-Centrifugal Pump: When transporting drilling mud, the centrifugal pump by Kosun can be used as feeding pump for desander, desilter, or as mixing pump for jet mud mixer.
For more information about Mud Solid Control, Solid Control for Mud Drilling:
http://www.kosun.com/products/solids-control-equipment/
(Editor:Kosun Lily.Wang)